23 easy keto cookie recipes for the holidays. Convert childhood favorites to keto friendly treats and discover new low carb recipe ideas...
Are you dreading the holidays, because of all the unhealthy desserts and treats that you see everywhere?
It can be tough to get through the holidays, but you have plenty of healthy cookie, dessert and low carb high fat snack options available to you.
Most of our old childhood cookies can be converted to treats that can fit into our ketogenic lifestyles.
If you are looking for recipes to convert your own childhood favorites, then follow along my journey starting with my childhood favorites and ending ​with holiday favorites...
If you are looking for New World Keto Recipes, that are inspired by a ketogenic lifestyle, you'll find them here.
Enjoy our roundup of delicious recipes.
If you have any questions, suggestions or comments, please leave them in the comments. We love to hear from you...
Quick Search - Find Your Favorite
The Italian Touch - Biscotti Recipes
These twice baked cookies are generally quite hard and if you like to dunk your biscuits in coffee, you'll probably enjoy them.
​In theory low carb biscotti can be made with almond flour or coconut flour or a combination of the two.
Personally I like to bake with almond flour, but lots of people are allergic to nuts or find the cost of almond flour a bit pricey for regular baking.
So I set out looking for a coconut flour only recipe.
​Unfortunately, I couldn't find a keto biscotti recipe made with only coconut flour.
I would imagine, the problem is that coconut flour is not the ideal ingredient for a hard, crunchy, crispy cookie. Coconut flour tend to result in softer biscuits.
If you have a coconut flour biscotti recipe, please leave a message in the comments below as I would love to add it.
If you like an Italian touch, then enjoy...
Keto Biscotti made with Almond Flour
​I like this recipe because it is so thinly cut.
I love biscotti, but don't like to dunk anything in my coffee and find that the traditional thick cut can be a bit hard on my teeth.
It can be tough to slice them this thinly though.
​To get the thin cut, make sure that you don't over cook the log before slicing it. It is easier to slice when it is still somewhat moist.
Use a sharp knife and aim to cut right through the log with one movement.
If you like yours thin as well, then go get the low carb biscotti recipe now...
Having shared my favorite style, let's enjoy some more traditionally cut biscuits.
Cranberry Almond Biscotti with Chocolate
These elegant and decadent cranberry almond biscotti cookies are perfect for the holidays.
They are made with almond and coconut flour.
​Liz says that she adds a quarter cup of coconut flour to one and a half cups of almond flour as it thickens the batter and helps to hold it all together.
Another tip from her is to rather use dried cranberries as fresh ones would add too much moisture to the batter.
This recipe is from Liz at Low Carb Yum. She is an amazing baker, so enjoy...
Low Carb Biscotti with Cranberries and Pistachios
I love how colorful these biscuits are.
If you have been following me for a while, you know I am always drawn to the colorful recipes. 🙂
The folks at Low Carb Support suggest using xanthan gum or psyllium husk to improve the texture and to prevent it from crumbling when you cut the log into slices.
Simple Sugar Free Biscotti
​I like the simplicity of this recipe. It has only 6 ingredients and is what it is - an almond flavored biscotti.
There are no added nuts, berries or exotic flavors.
For the recipe and the picture visit Wholesome Yum.
Enjoy any of these with a cup of coffee and remind yourself that there was a time that you considered keto to be a diet and not a lifestyle.
With low carb snacks and desserts like these, who does not want to make keto a lifestyle?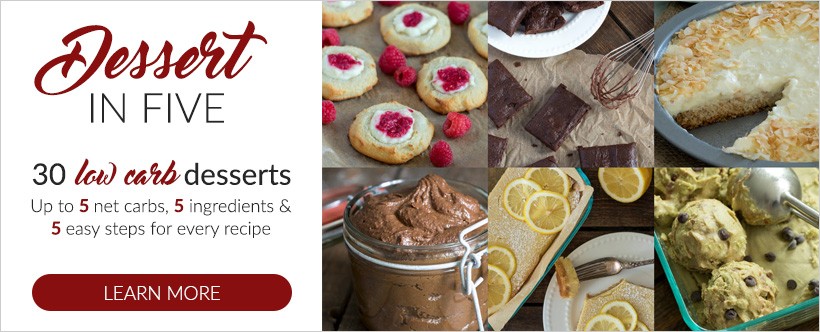 Now for the keto no bake cookies...
No Oven No Problem - Keto No Bake Cookies
​Like me, I am sure you don't always want to heat up your oven to make a sweet snack.
​I do like to bake and generally don't mind the time it takes. And when I want a quick snack, I usually make a mug cake in the microwave.
But when I want a quick cookie, these are the easy keto cookies I like...
Keto No Bake Cookies in 5 Minutes
I like these because they are so quick to make and are a tasty and healthy snack.
Personally I make them with almond butter as I very much limit my peanut butter intake. I know that makes them more expensive, but it does work well.
If you don't like coconut, you are kind of out of luck when it comes to no bake cookies, because most of the recipes include coconut.
But, if you really can't stand coconut, Melissa suggests pulsing almonds or cashews down until relatively fine and replace the coconut with the nuts.
If you do substitute the coconut for nuts, let us know how that worked out for you.
I like that these coconut clusters are made with coconut flakes or coconut chips. It gives them a completely different texture.
To get the recipe and try them now, go here.
No Bake Chocolate Fudge Haystacks
​I am not sure whether these are fat bombs or cookies, but they are awesome.
​Melissa, from I Breathe I'm Hungry, says she created these because of her...
"desperate desire for something sweet and chocolatey RIGHT NOW."
I can very much relate to that. What about you?
I love cream cheese and with these fudge haystacks they give the fudgy consistency and...
Yeah, I can go on all day about how divine these are, but rather try them yourself.
Go here for the recipe and the source of the photo.
These no bake cookies are all really easy to make and a fun activity with your kids. The best is that your kids will love them too.
Licking out the Bowl - Cookie Dough
I have fond memories of licking out the bowl when my mother baked cookies or cakes when I was little...
... and I still love raw dough.
What about you?
Does thinking of baking cookies with your mom when you were a child, bring back nostalgic memories?
As we approach the holiday season, many of us ​think back to our childhoods and relive our good memories.
But, this is not about my childhood memories, but rather about the taste of cookie dough…
​This next recipe is one of my favorites and yeah it is not a cookie, but it is a cookie dough mousse.
It is the invention of my friends at TasteAholics, Vicky and Rami.
This is one of the delicious recipes that they included in their new cookbook – Dessert in Five.
I am grateful to them for allowing me to share the recipe here with you. Enjoy...
To quote Vicky and Rami:
"Our cookie dough mousse recipe is perfect for when that hankering for cookie dough arises!"
Our cookie dough mousse recipe is perfect for when that hankering for cookie dough arises!
If you've followed me for a while, you know that I don't share nutritional information, because the info is very much dependent on the ingredients and the size of what you are making.
Personally I don't count calories, so am not worried about it. (I spent way too much of my life on a diet. and keto is my life not a diet.)
If, like many ketoers, you do want all the nutritional information...
Then the Keto in Five Cookbook series, have you covered. They give you all the above nutritional information for every one of their recipes.
​Want to discover more about their cookbooks? Then read my Keto in Five review or check out Dessert in Five​.
​Still here?
Then you must be looking forward to our ketogenic chocolate collection.
Enjoy...
Chocolate Heaven - Keto Chocolate Cookies
No introduction required! Let's just jump straight in...
Skillet Chocolate Chip Cookie Dessert
Before I found this skillet chocolate chip cookie dessert recipe, I never even thought about getting my cookie fix in this way.Enjoy...
Before I saw this skillet chocolate chip cookie dessert recipe, I never even thought about getting my cookie fix in this way.Enjoy...
For the recipe and the source of the photo, visit All Day I dream About Food. Carolyn is an amazing ketogenic baker and cook.
She released her first cookbook - The Everyday Ketogenic Kitchen, in October 2017. She is now working on her next recipe book which she plans to release in the first part of 2018.
If you like to watch how food is prepared, then watch how Carolyn make this cookie dessert now...
Low Carb Microwave Chocolate Fudge Delights
Do you like thick, soft fudgy cookies?
Have you ever bought a soft cookie late at night at a gas station? Yeah, you know the ones I'm referring to.
Then you want to try these...
They are made in ramekins in the microwave and are ready in minutes. These quick recipes for one is a lifesaver when you follow a keto diet.
For the recipe and the source of the cute picture go to Uplate Anyway.
The one cookie I see everybody miss in the Facebook groups and forums is Oreo.
The shop bought ones are obviously highly processed and has no place in a ketogenic life.
However, an Oreo cookie sandwich is really just a chocolate shortbread cookie, filled with a cream cheese icing and is quite simple to make.
If you'd like to indulge in an Oreo cookie during these holidays, then this is the Oreo recipe I like...
Flourless Chewy Double Chocolate Cookies
I like this recipe, because it is made without almond or coconut flour. I generally bake with almond flour, but it is nice to also have every day go to recipes without almond flour.
Feeling like a seriously chocolaty treat that is moist, fudgy and soft, then check out Kyndra's recipe and the original picture source here at Peace, Love and Low Carb.
Kyndra is working on two new cookbooks that will be available at Amazon early in 2018. Go here to see all her books on Amazon.
Keto Chocolate Chip Cookie Recipe
These cookies are crispy. 🙂 If you like your chocolate chip cookies crispy on the outside then give them a go...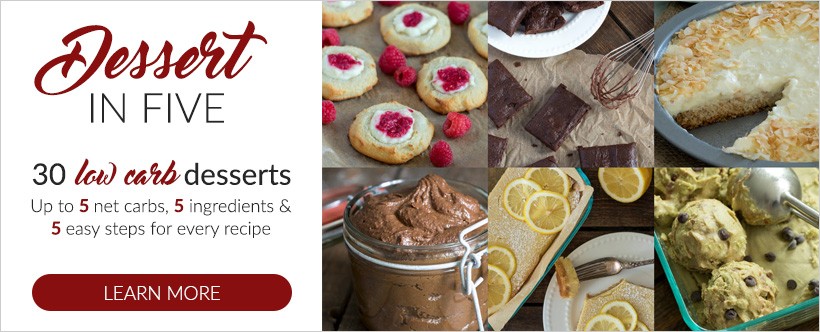 Ketogenic Lifestyle Inspired
Here I share what I call New World Keto Cuisine.
These are recipe that are very much inspired by the low carb high fat ketogenic lifestyle.
... and where better to start than with Fathead?
If you've been living a ketogenic life for a while, you are probably familiar with fathead dough and may be using it to make keto friendly pizza.
If you don't know:
Fathead dough is made with mozzarella cheese, cream cheese, almond flour and egg.
With this base you can make pizza bases, bread rolls, crackers and of course cookies and other sweet treats like danishes and cinnamon rolls.
I am sharing this one, because if you are collecting a core of essential recipes that you must have on your keto lifestyle then a fathead cookie recipe is definitely on the must have list.
Most ketogenic cookies are made with nut flour.
But what if you or your children are allergic to nuts?
To the rescue - coconut flour...
​... and this simple coconut flour sugar cookie recipe.
What makes this even better for anybody with allergies is that it is also dairy free.
Almond Zucchini Bites
​I share these, because I enjoy the smell of cinnamon and nutmeg when I bake.
I also love the way Alison from Food by Mars packed them in this lovely box. They'll make for a lovely holiday gift.
​This recipe is especially for our readers in the southern hemisphere who may have lots of ripe zucchini about now.
If it is summer where you are - enjoy...
You may also like our easy keto zucchini recipe roundup with 31 delicious zucchini ideas.
Get the recipe and many more lovely pictures at Food by Mars.
This is ​generally done by replacing the wheat flour with almond flour, coconut flour and or protein powder.
And replacing the sugar with a healthy sugar alternative that does not affect blood sugar in the same way as normal sugar.
Thank you for sharing my journey down memory lane. I look forward to you sharing your memories and keto cookie recipes and ideas with us...